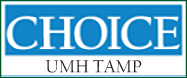 &nbsp
Kovack Advisors, Inc. has partnered with Wealthcare Capital Management, LLC, to bring you Choice UMH, a Unified Managed Household (UMH) program that offers the ultimate in investment choice combined with value-added household-based rebalancing and tax location services. As an option, investment portfolios can be connected to a patented goals-management system to provide clients a true goals-driven investment program. The program makes available more than 160 preset portfolios designed to help you match investment strategy with your philosophy and client preferences. The low cost, risk-managed strategies, when connected to the patented Comfort Zone, provide a powerful and unique approach to give clients clarity, confidence and control over their goals and advisors a platform for growing their business.
Choice UMH TAMP:
Assets are managed by Wealthcare Capital Management LLC
Includes household level rebalancing and tax management services
Includes access to Wealthcare's patented goals-management system, quarterly Comfort Zone reporting, and goal planning/management services.
For full program, household minimum is $250,000 and account minimums do not apply. For investment only option, household minimum does not apply, but account minimums apply. Investment only account minimums are strategy specific and begin at $25,000.
No transaction charges when NTF funds and ETFs are used
Normal transaction fees apply when transaction fee funds and ETFs are used
Available at Fidelity
Transactions in Foreign Securities may incur additional clearing firm charges. Please contact the trading department for specific charges that may apply.
---
Copyright ©2017 Kovack Advisors, Inc.,
6451 North Federal Highway, Suite 1201
Fort Lauderdale, Florida 33308
Call us at (954) 670-0617
Email: info@kovackadvisors.com