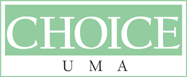 &nbsp
The CHOICE UMA Account is a Unified Managed Account (UMA) platform which provides a diversified portfolio of investment vehicles such as third party investment managers, mutual funds, ETF's - all in one account. Combining multiple investment vehicles in one account provides several unique advantages for the Advisor and Client. A UMA creates multiple layers of diversification by allocating moneys across virtually any investment vehicle, asset class, style, location, duration, quality, etc. Holding these investments in one core account reduces the amount of paperwork the client receives. A UMA is a comprehensive investment management vehicle that can address virtually all of an investor's financial planning needs.
Client accounts are opened through KSI at National Financial Services (NFS) and Pershing allowing flexibility with respect to setting the fee schedule. In addition, Choice UMA accounts have the following features:
Professional "overlay" management of all investment products
Access to over 100 UMA portfolios
Selection of model in accordance with client objectives
Supervision and periodic rebalancing
Sleeve minimum is $50,000
Account minimum is $100,000
Clients receive regular monthly statements from the clearing firm and quarterly performance reports from KAI
Fees are billed quarterly in advance
Transactions in Foreign Securities may incur additional clearing firm charges. Please contact the trading department for specific charges that may apply.



Do your own research on individual mutual funds, ETF's and Separate Account Managers ("SAM") through Kovack Advisors' CHOICE Advantage Platform ("CAP"). No special training is necessary. Use the following login information: User ID: "research" and Password: "kovack1". Click here for on-demand investment manager research.

User ID: research
Password: kovack1
| Account Size | KAI Program Fee | Clearing Firm Fee* | Manager Fee** | Total Advisor Cost*** |
| --- | --- | --- | --- | --- |
| $100,000-$500,000 | 25bps | 15bps | 35bps | 75bps |
| $500,001-$1MM | 20bps | 10bps | 35bps | 65bps |
| $1MM+ - $2.5MM | 15bps | 5bps | 35bps | 55bps |
| $2.5MM + | 10bps | 5bps | 35bps | 50bps |
*The minimum annual Clearing Firm Fee is $150. In addition to the regular Clearing Fee, NFS has an additional trade cost to the client of $0.75 per transaction.
**The 35bps for the Manager Fee is used as an average. The actual Manager Fee will vary depending on the managers selected.
***The total cost will be determined by the Money Manager Selected. Total Cost is tiered: For example: A $1,000,000 account would be charged 75bps on the first $500,000 then 65bps on the subsequent $500,000.
---
Copyright ©2017 Kovack Advisors, Inc.,
6451 North Federal Highway, Suite 1201
Fort Lauderdale, Florida 33308
Call us at (954) 670-0617
Email: info@kovackadvisors.com