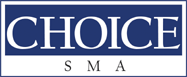 &nbsp
CHOICE SMA is the classic institutional investment program. A Separately Managed Account (SMA) provides clients direct access to some of the world's leading investment managers and ownership of all underlying investments. Advisors may choose from a diverse list of non-proprietary institutional money managers ensuring the most appropriate selections based on individual wants and needs. Individual ownership gives clients their own cost basis, allowing greater flexibility, more control and significant tax advantages over other investment vehicles. CHOICE SMA is ideal for clients seeking a long-term, customized, goals-driven approach to investment management.
All accounts are managed by professional third party investment managers
All contractual relationships, i.e., custodian, broker-dealer, investment manager, etc., are managed by Kovack Advisors, Inc.
All transactions, settlements, income receipts and reconciliation are automated
Minimum account size typically is $100,000
Clients receive at the minimum quarterly statements
Performance reports are available
---
Copyright ©2017 Kovack Advisors, Inc.,
6451 North Federal Highway, Suite 1201
Fort Lauderdale, Florida 33308
Call us at (954) 670-0617
Email: info@kovackadvisors.com